5 Ways to Stay Sane While Remote Working
Remote working as the new normal has been on the horizon for a while now and its approach is accelerating. With companies around the world adapting to enable their employees to work from home, it's going to be easier than ever for commuters to reduce the amount of carbon they produce by spending less time in the office.

Reducing the need to commute to a central urban location is great news for the environment. In Europe alone moving people around accounts for 27% of greenhouse gas emissions. So less commuting means a lot less carbon.

While there are benefits for employees as well - such as less time spent moving around and more flexible hours - working from home comes with its fair share of challenges for maintaining a healthy work/life balance. It's important to remember these challenges as we move into a new era of remote working, so here are five ways to protect your sanity while remote working.
Keep the Commuting Mindset
Since the arrival of laptops and  superfast internet connections the line between work and life has become increasingly blurred. Whether it's by choice or chance work has been invited into our homes, but if a clear line isn't drawn then there's a high risk of it becoming an unwanted lodger who never leaves.

The creation of a dedicated workspace in your home that you can commute to and from is a must for those who want to maintain a healthy work/life balance.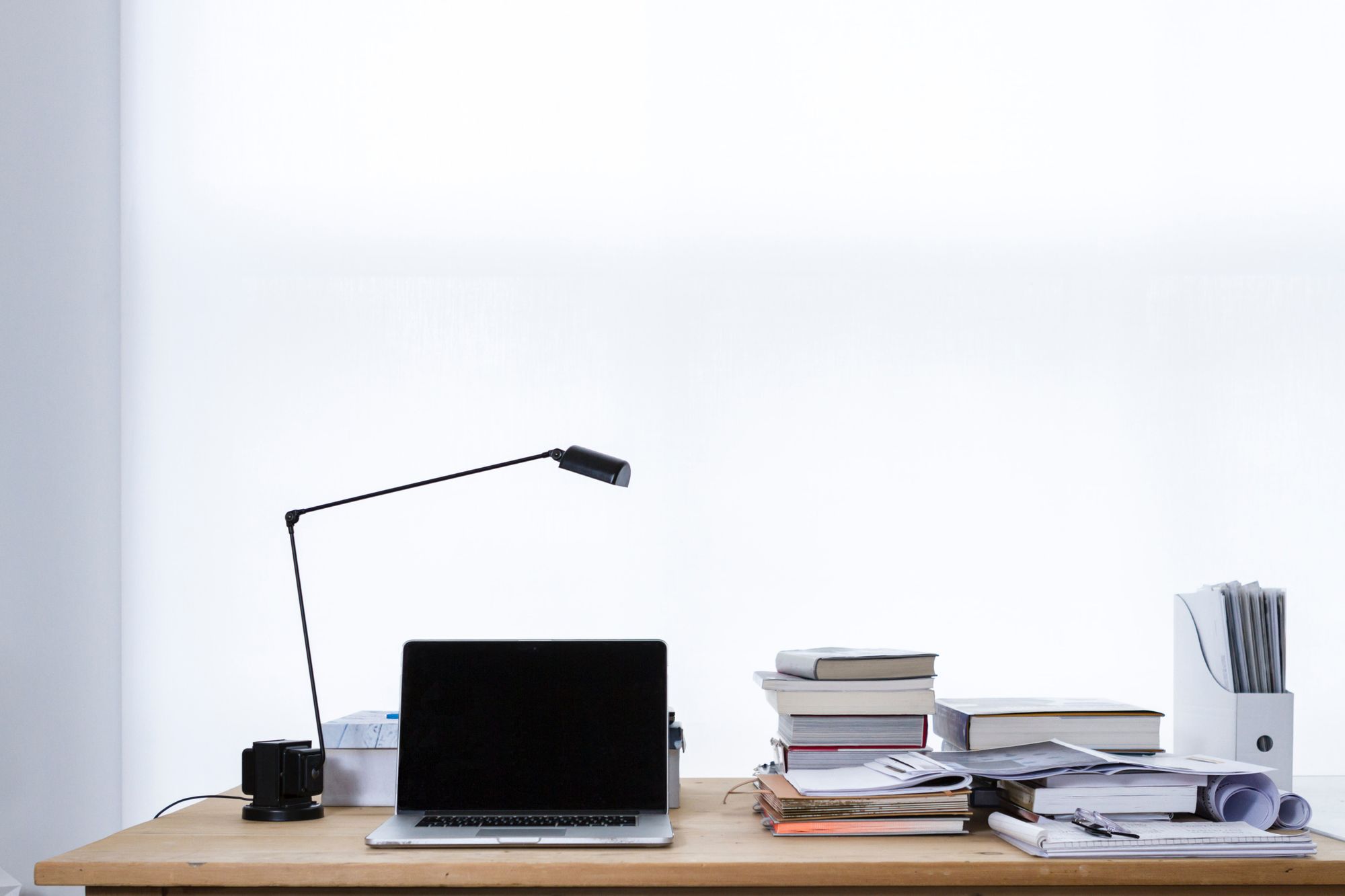 Even if your commute is just a few steps from one room to another it doesn't matter - the most important thing is getting in the mindset of going to work. Whether you're lucky enough to have a home office, or are working from your bedroom, living room (or maybe even bathroom), creating a clear separation between work life and home life will help you maintain a healthy balance.

Co-working spaces are on the rise as well and provide an excellent retreat from the home office if you can find one close to you.  

Identify your Working Style
Everybody has a different way of working. Some people are most productive in the morning, some in the afternoon. Listening to music while they're working works for some people, but for many it's a big no-no. Working remotely allows you to set your own office rules about how you work, and create an environment that's conducive to making you as productive as possible.

Working from home allows you to make adjustments to your workspace that might not be appropriate for the office, such as putting on the radio, but which will help keep you focussed.

Don't Feel Guilty
The work from home guilt is real. Whether it's working in your pyjamas, taking an extra tea break or two throughout the day, or going for a jog around the block, it can be too easy to fall into a spiral of guilt that you're doing something wrong by doing anything that's not work during your working hours.

The truth is that as long as you're staying as productive as you would have in the office (you might even be more productive and still feel guilty) and meeting your deadlines then it's all ok.

The extra breaks, fun distractions, and fresh air are all good for mental wellbeing and increased productivity. It's important to remember there are just as many naturally occurring distractions in an office as there are at home, they're just different. Instead of office gossip you might be losing time to daytime chat shows, or discussing your latest Netflix addiction on Twitter instead of around the water cooler.
Stay Connected
One of the great dangers of remote working is isolation, and the potential for going days without talking to another person. Thankfully there are now a wide range of options for staying connected and gone are the days when low-res video chats between two people were a challenge. Services like Microsoft Teams and Zoom are popular for choices for helping dispersed teams stay in touch, with the ability to have up to 500 people on a call at one time.

It's not just about communicating with your fellow team members either. Sometimes just making small talk with the cashier at your local supermarket can be the level of contact you need to remind yourself what it's like to talk to other human beings.

Switch Off
Finally the best thing you can do at the end of the remote working day is to switch off. Working from home may offer more flexibility in terms of when you do your work, but it's important you keep track of your hours. When your 9-5, 10-6, or 11-7 has finished make sure the work laptop is shut down before you make the commute home, to the rest of your home.

Making the effort to shut down rather than just closing the lid is a good idea for any time you take a long break. You'll not only use less energy but you'll also remind yourself that it's possible to break the connection between your home and work.


For anyone who still has to travel to work, or has a job where it's not possible to work from home, there are still ways you can get to work and reduce your impact on the environment. DOVU's Carbon offsetting Spoke offers a range of options for offsetting the average carbon footprint, starting from £3.99 a month. Sign up today and become a carbon offsetting hero.